We were delighted to have the opportunity to contribute some of our great lights to the Young House Love Showhouse. John and Sherry have a magnificent eye and are, as always, fantastic to work with!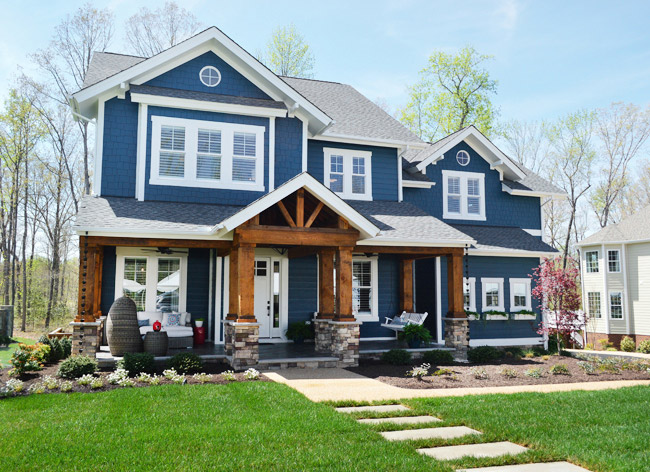 Our Large Simple Dome Pendant Light was hung over the kitchen table and helped highlight the stainless still and silver accents in the kitchen while blending well with the gold aspects of the space.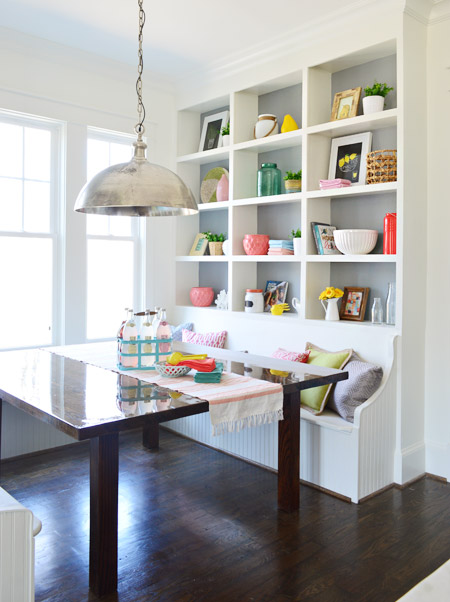 Our Glass Prism Ceiling Light took up residence in the pantry, hallway, and mudroom.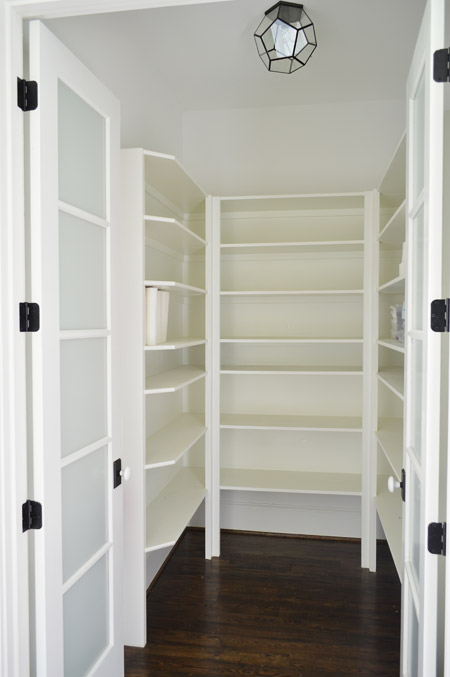 A pair of our soho sconces flanked the mirror in the half bath.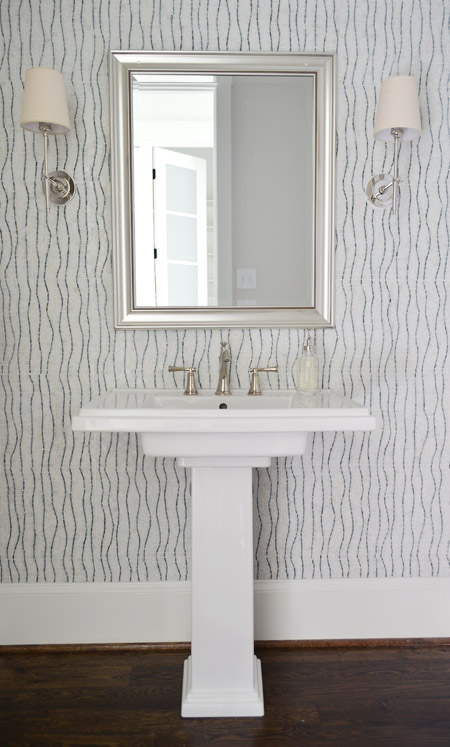 Not just for kitchen islands, this Industrial modern chandelier sheds light on the dining room table.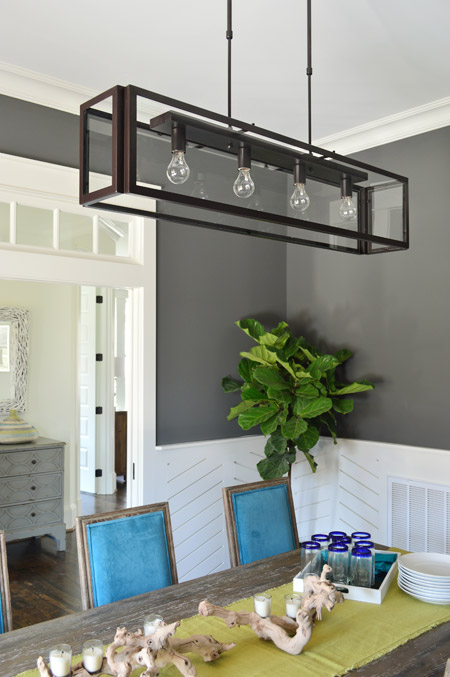 The wire globe lantern that hangs in the study is a light and airy fixture perfect
for the more feminine office space.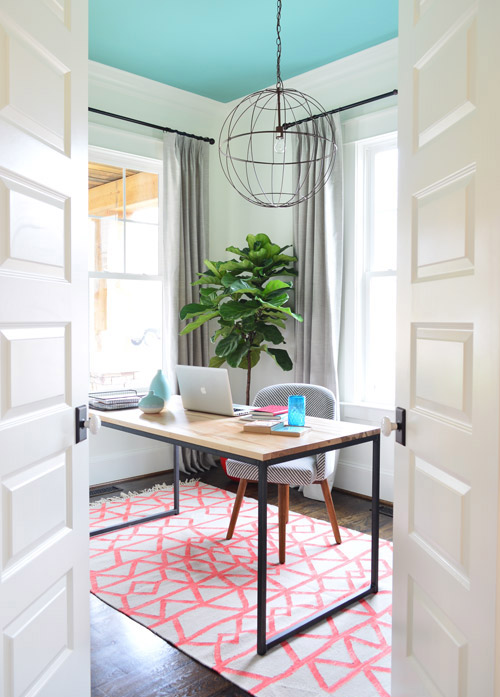 For the master bedroom, our exclusive Wood Rings Orbit chandelier in a gold finish
is the perfect bold accent to this colorful and fun space.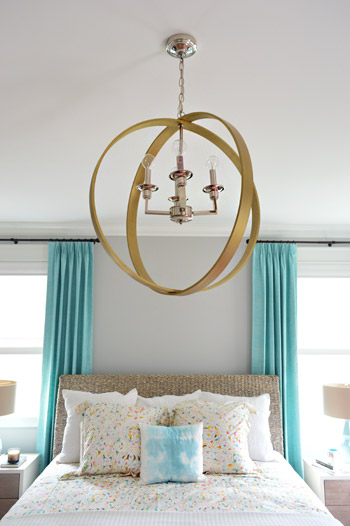 Our driftwood light is an irresistibly rustic addition to the vestibule connecting
the master bedroom, bath, and closet.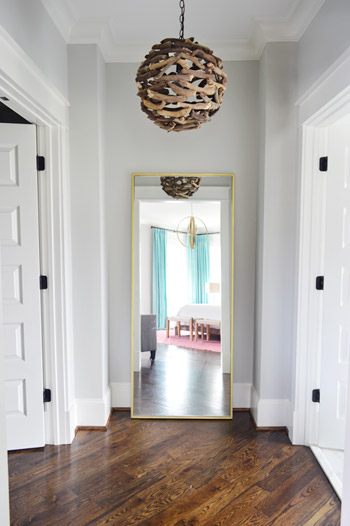 This simply classic glass chandelier hangs in the master bath as well as the living room. The gold hardware was added specifically for the Showhouse and turned out great!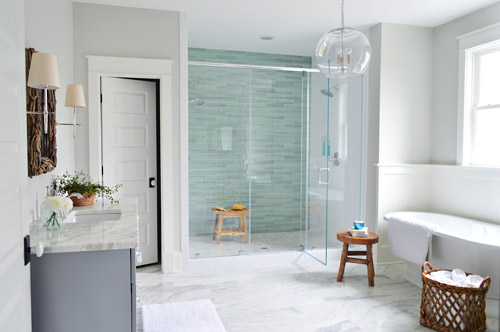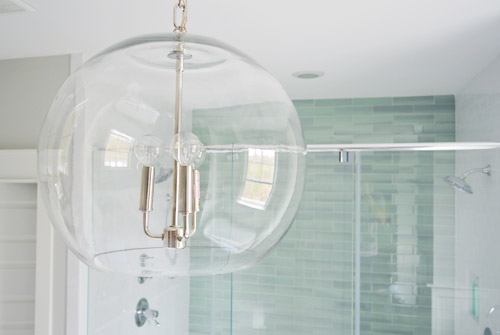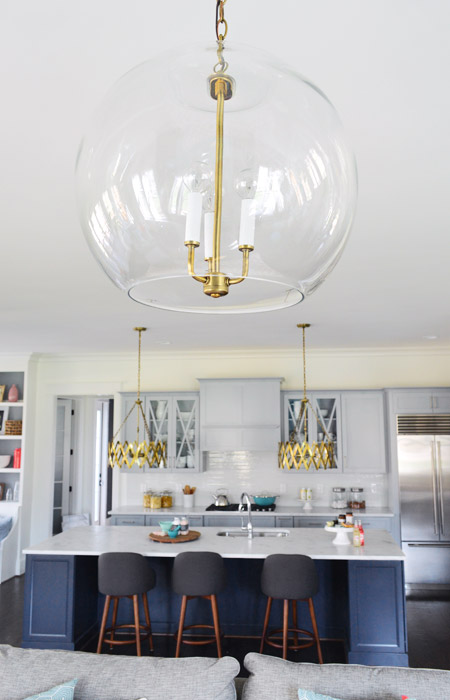 Also in the master bath, contrasting the other shiny finishes in the bathroom and
coordinating with the pendant in the vestibule, this driftwood mirror is the perfect addition.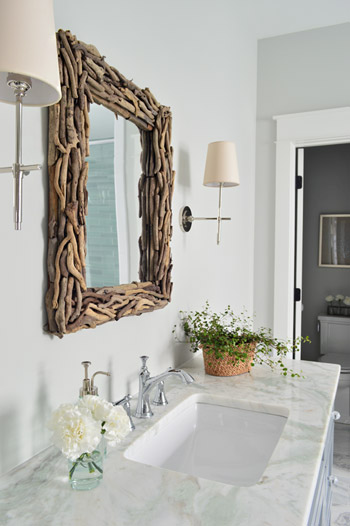 These farmhouse pendants in happy lime are the perfect pop of color to the laundry room!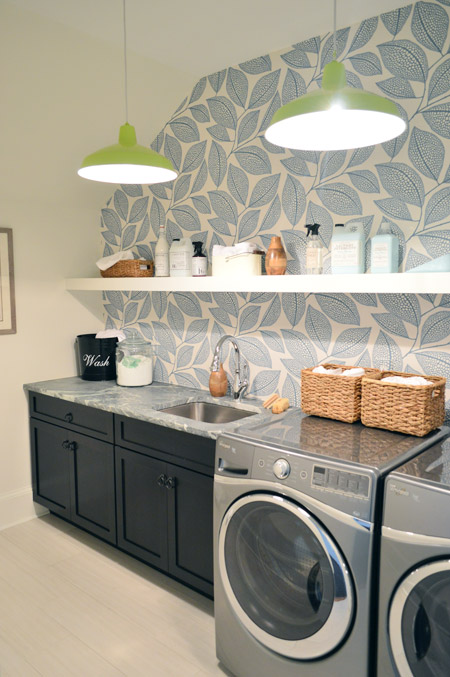 Thank you for reading our blog, we hope you enjoyed the YHL showhouse as much as we did. To see the entire house click here. See you next time!